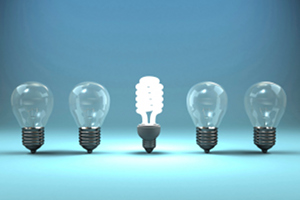 Choosing contract work: what are the advantages?
Does your company urgently need a specialised worker?
We've found him, his name's Francesco.
Francesco is an excellent welder and is immediately available.
Are you sure you can find him on your own and quickly?
How long do you think it will take?
Would you like use Francesco's expertise only when you really need him?
And what about leaving bureaucratic procedures and costs to other people?
Openjobmetis is your Human Resources partner: by doing its job well, it won't give you any worries while you do yours.

Openjobmetis offers:
Timeliness

Openjobmetis responds to companies' requests in a prompt and timely manner, thanks to:
recruitment tested policies which ensure the timeliness of service activation;
organisational soundness and a wide network of relationships throughout the territory;
a rich database of CVs, continuously updated, where desired profiles can be quickly found;
a company website that gathers the job offers of all branches;
consolidated partnerships with leading online recruitment websites;
agreements with universities, professional institutes and job centres, which broaden and further qualify the recruitment network, allowing a wide range of proposals to be received quickly and identifying the profiles more in keeping with customer's needs.
Effectiveness

Profiles available even within 24/48 hours, dedicated contact persons always available, all-round consulting and follow-up: the effectiveness of Openjobmetis' activity can be measured in the ability to meet companies' requests. The objective is to contribute to improve the company's performances, so that clients never feel that the need for Human Resources and their management is a problem.

Search of the best talents

Openjobmetis ensures careful assessment of skills and is able to position the best resources available in different company contexts. To achieve this objective, Openjobmetis develops customer service activities on an ongoing basis. The quality of the service offered is ensured also through human resource training and motivation activities.
Training courses are carefully planned and chosen with client companies, in order to enhance existing expertise and develop new specific knowledge in our contract workers;
workers' motivation is determined by their satisfaction with the service provided: transparency and correctness in managing the employment relationship, accurate and prompt administrative procedures, training programmes and additional services to improve the quality of work, and retention programmes.
improvement focused on workers can be translated into a qualitative advantage for the client company, contributing to significantly reducing turnover and absenteeism.
Assistance skills

By choosing Openjobmetis, companies can count on a reliable and expert partner, able to ensure detailed consulting on all HR management aspects. In fact, Openjobmetis' activities include:
a continuous training programme which allows Openjobmetis staff to continuously develop their professional skills, to receive updates on any changes in legislation and to have the ability to develop solutions to meet companies' flexibility needs;
the organisation of workshops, conferences and meetings which represent a periodic in-depth study of the evolution of the labour market and the management of staff into the companies.
Legality

Openjobmetis works in a totally legal manner, ensuring that contract workers receive the same protection provided to the employees hired directly by the company. Ranging from the guarantee of equal wages, to support and consulting on the correct reading and use of temporary work contracts, Openjobmetis helps workers but also companies that are left with the task of directing and coordinating the resources exactly as they do with their direct employees. From this point of view, contract work is the obvious path that leads to a qualified introduction in the employment market, as well as representing a natural way to fight any form of illegal work.