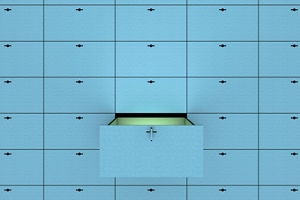 Step into an Openjobmetis branch: we won't offer you simply a job, but OPPORTUNITIES IN THE EMPLOYMENT MARKET.
- Contract work: you will be hired by Openjobmetis with a regular employment contract and work at one of our client companies.
- Recruitment and selection: you will be hired directly by the client company. In this case Openjobmetis takes care of the recruitment and selection stages in order to seek the most suitable applicant for a particular position in the client company.
- Training: you can attend training courses free of charge thanks to the Forma.Temp fund (fund for the training of contract workers).
- Support for professional outplacement: we offer a highly qualified service aimed at minimising downtime and assisting you along a process for your guidance, requalification, training and reintroduction into a new working environment.
- Active Policies: Active Policies for Work are all of those initiatives implemented by Public Institutions to promote employment. You'll find expert and helpful staff in our branches who will be able to give you information about all of the opportunities in your local area, so that you'll be able to grasp these important opportunities for your introduction in the employment market, professional requalification and outplacement.